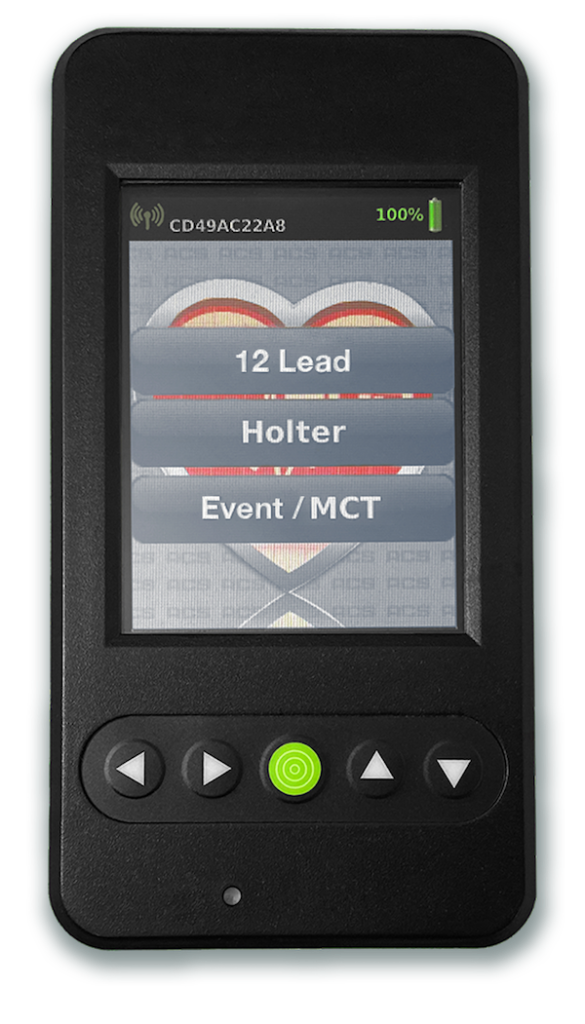 The MCT CORE:
THE CORE MULTI-FUNCTIONAL MONITOR.
(Cardiac Outpatient Realtime ECG)
Prescribed for up to 30 days of continuous monitoring to detect elusive arrhythmia or quantify arrhythmia burden;
ECG recordings actively sent (via Cellular) without requiring patient involvement;  Multi-channel, digital ECG signal (compared to acoustic analog telephone event recorder/signal transmitter);
Summary Reports with sample ECG recordings that validate existence and quantify persistence of rhythm abnormalities;
Features:
Real-time ECG analysis on-board device;
Patient ECG, Trended and Full-Disclosure data sent wirelessly via cellular telephone network without patient interaction;
Dimensions: 1.84"x 3.61"x .62". Weight: 6 oz.
Two-way communication allows clinicians to adjust trigger settings, request additional data and adjust study duration remotely;
LED & LCD status indicators for Monitoring, Battery and Wireless Communication conditions assist in patient compliance.
The CORE Hook-Up Kit is included and User's Manual
Operations:
The ACS Monitor is a small, portable device for recording ECG data and delivering it over a cellular network for processing by the ACS lab.  Users interact with the Monitor through a color display, a touch screen, and a button panel.
The Monitor is made up of several subsystems that are powered up and down in an efficient way to deliver a substantial amount of operation before needing to charge the Monitor, or to replace the easily removable battery.
This section describes Monitor operations that are performed to start and finish a study.