Outpatient
Cardiac Monitoring
Industry leader in remote cardiac monitoring and pioneer in telemedicine
About Us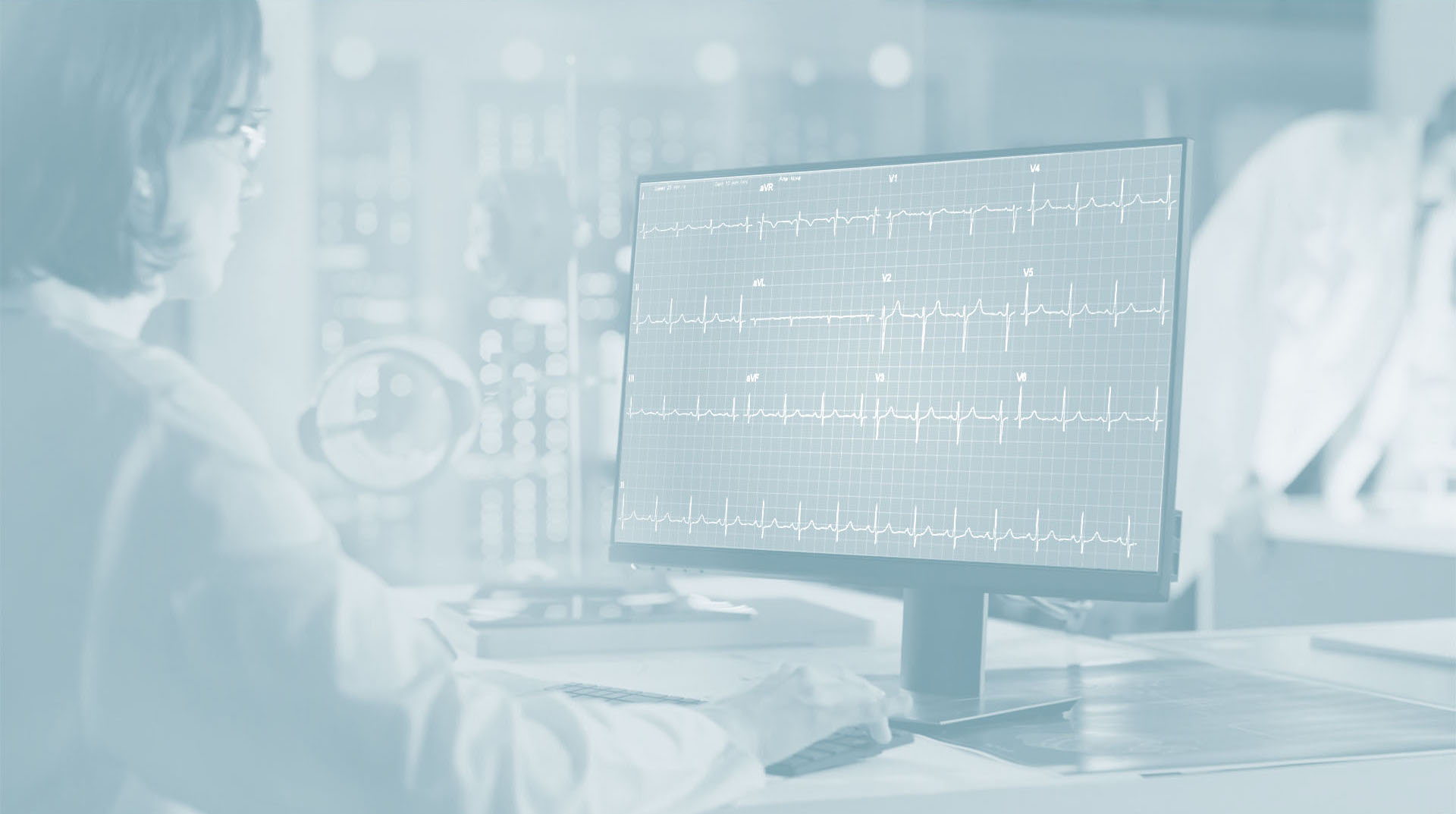 Cardiology
Laboratory
We see every beat of every patient, every minute of every day. You can trust the results you receive from the ACS Diagnostics Lab
Our Lab

Clip Holter Monitor
Quality Products
for those who Care
ACS Diagnostics is a medical device company; an industry leader in outpatient heart monitoring and a pioneer in innovative Telemedicine.
CORE12 Monitor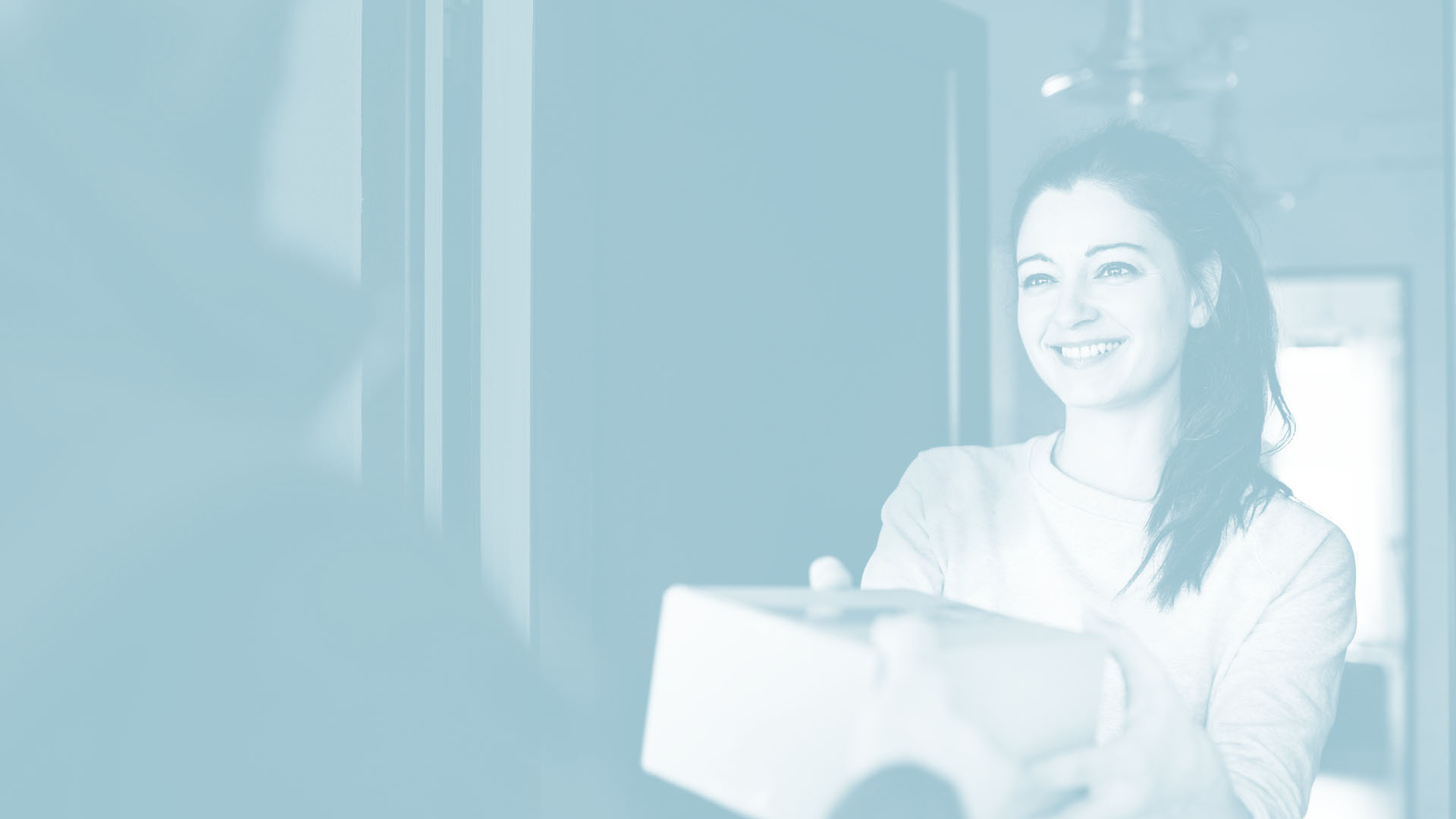 At Home Services
Provide your Patient a Cardiac Test without Leaving the Comfort of Their Home. Let us handle the details!
Home Enrollment
ACS Diagnostics is an industry leader in outpatient heart monitoring and a pioneer in innovative Telemedicine.​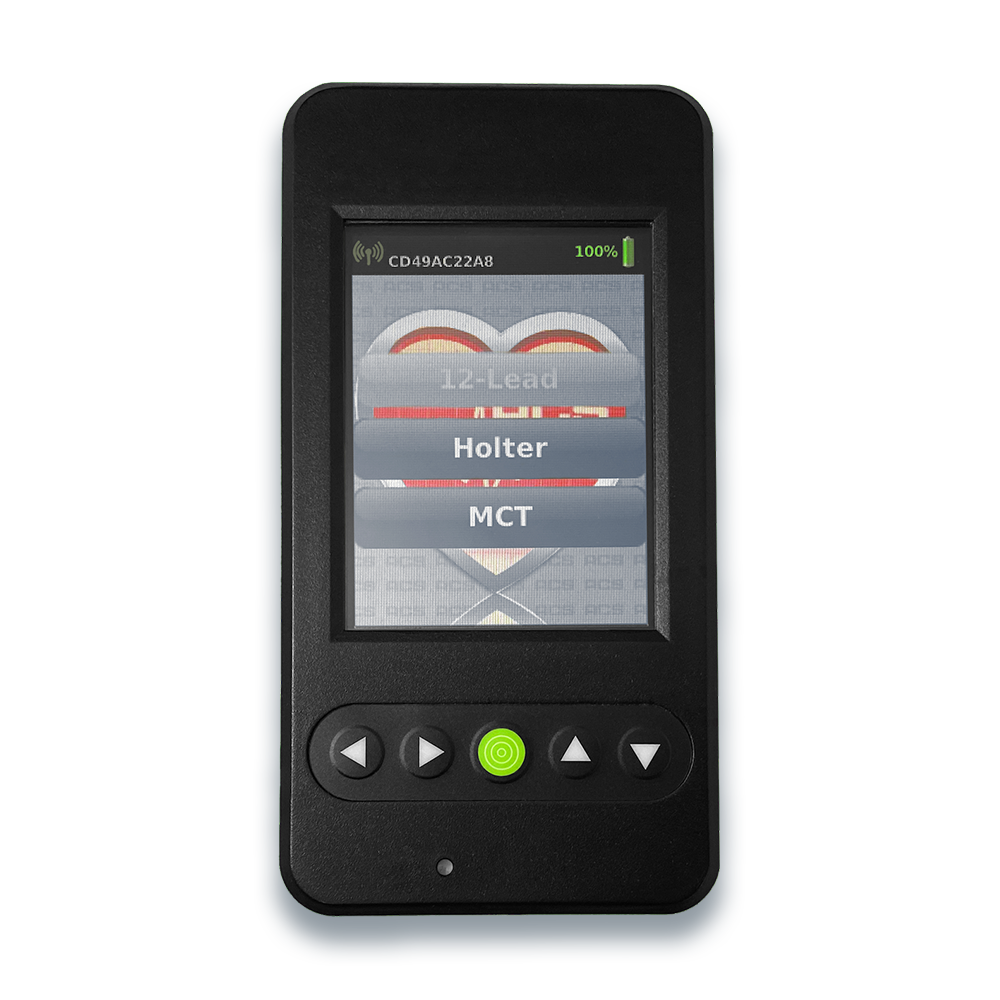 The Only 4-in-1 Telemedicine Device for ECG… The "CORE" is Cardiology!
The CORE12 Monitor
Cardiac Outpatient Realtime Monitoring
The CORE12 represents the most advanced and versatile ECG monitoring device on the market. With four modalities in one device, the CORE12 is the only device you will ever need! The CORE12 also comes with integrated cellular capabilities, eliminating the need for a gateway device.
12 Lead Interpretive EKG Capability & Resting EKG

24/48 Hour Holter Test

14-Day Long-term Continuous ECG Test (record every beat)

30-Day Cardiac Event Test

Mobile Cardiac Telemetry Test (MCT)
REMOTE/AT HOME MONITORING NOW AVAILABLE. Inquire for more information.
The CORE Clip Holter Monitor
The smallest, reusable holter monitor on the market
Our newest Holter Monitor will revolutionize wearable Holter technology. The CORE Clip will clip to any part of clothing and remove the hassle of carrying multiple gateway and monitoring devices. The CORE Clip captures accurate ECG and delivers rapid results for your patient!
Tired of throwing away money on patches? Get the smallest, reusable Holter Monitor today!
Master 10 Software (Required)
40.89 mm by 17.78 mm
4 Sec Calibration Pulse
Patient Activated Event Button
1 mV 60 Min Internal Calibration

Long Term Holter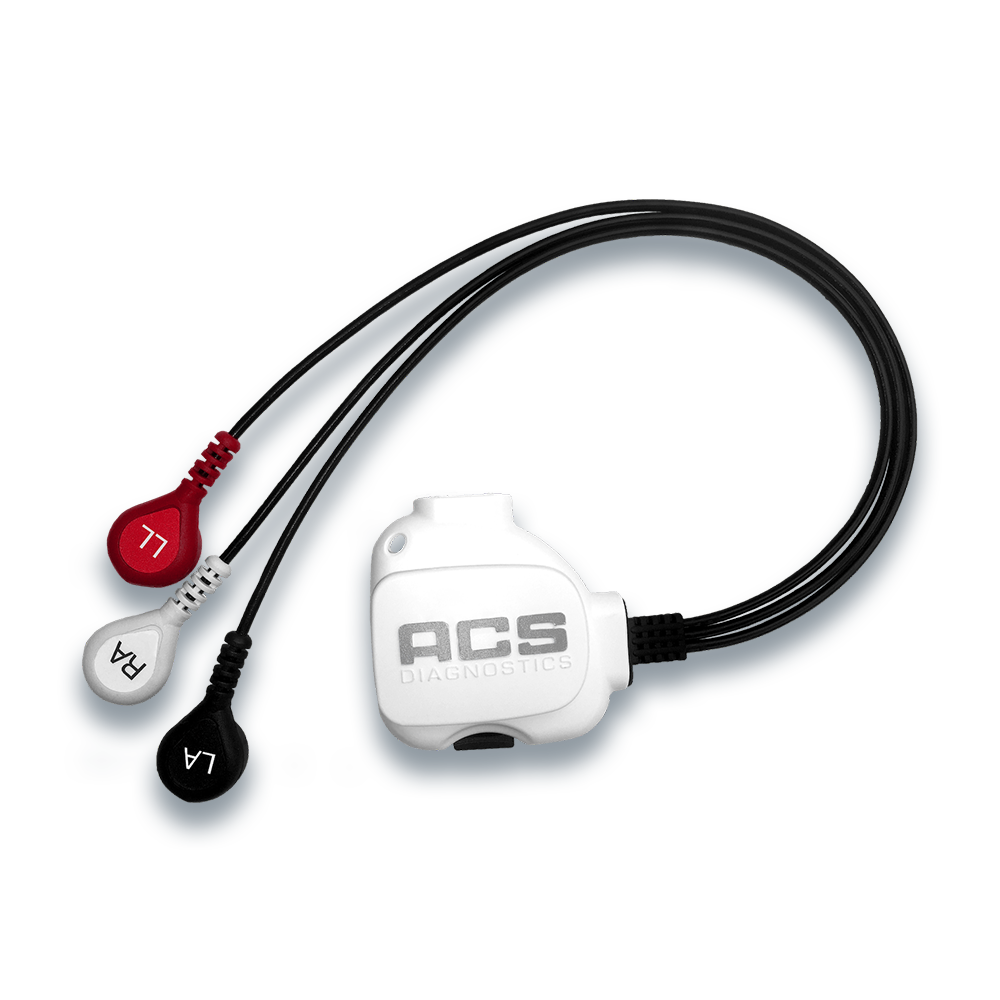 The smallest, reusable Holter Monitor on the market
Near-real-time monitoring, seeing every beat in context
Our Laboratory Process
It's as simple as 1 2 3!
The CORE12 Device is designed to send patient ECG transmissions directly to our secured IDTF Laboratory for near-real-time clinical review.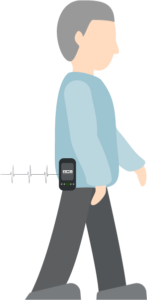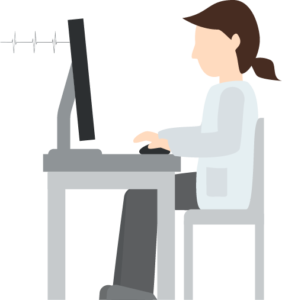 Our Cardiac Lab Technicians review all patient transmissions. STAT, Daily, and Full Disclosure report generation is available for physician review.
Clinicians can access reports and enroll patients via the ACSD Lab portal in the "Customer Portal" tab on acsd4u.com.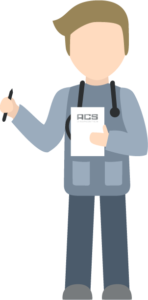 ACS Diagnostics is the diagnostics Laboratory for all outpatient monitoring, Holter, Event, & (MCT) Mobile Cardiac Telemetry. Our Lab services are HIPAA-Compliant and work in correlation with all existing instrumentation. 
Our seamless data transfer makes uploading and downloading of reports a snap. We are committed to designing and manufacturing high quality, reliable instrumentation backed by the best support in the industry.
The CORE 12 is a true Mobile Cardiac Telemedicine device that transmits near-live ECG to a lab for clinical review 24/7/365.  Our prompt data processing and our seamless data transfer system makes outsourcing your cardiac monitoring a simple process.
"We have popularized Full Disclosure by exposing its necessity." – Joseph Yanes
Trusted, Committed, Reliable
ACS Diagnostics is an industry leader in outpatient heart monitoring and a pioneer in innovative Telemedicine.
ACS Diagnostics has many years of longevity serving cardiologists, internists, and general practitioners. We are a trusted name in ambulatory cardiac monitoring around the world.
As a medical equipment manufacturer, we are proud to produce "Quality Products for Those Who Care."
Cardiology News and Updates
Customer Feedback
What Our Customers Say
ACS exceeds the expectations of "excellence". The customer service was prompt, courteous, patient and knowledgeable. The equipment is not bulky, EASY to use, with very simple instructions and real time results. Thank you for your efficiency and commitment to excellence.
Urakay
Clinical Researcher
It is easy to say thank you, what is difficult to express is the many special thoughts behind my thanks to Chris, the employee that assisted me. I am 71 years old and live alone. To find out that I would have to wear a heart monitor for the first time was completely unexpected. I had managed to work myself into a panic attack on the way home from the doctors. If I had not the opportunity to communicate with Chris, this whole thing would have been a failure. He recognized my fear and treated me with compassion and understanding. Please know that all the care and empathy from your employees at ACS Diagnostics who are monitoring people's hearts is deeply felt and very much appreciated.
I told my patient to call ACS Diagnostics if he had any questions about his cardiac monitor. He called me back and was very happy with ACS, he said he was surprised at how quickly he was able to talk to an actual person and that they answered every concern that he had and told him to call again if he had any questions. I was very happy to know that ACS offers such good support. Thank you for all the great patient care and customer support!
Pauline
Physician Healthcare Network