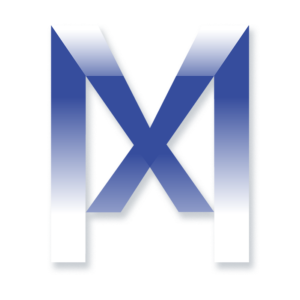 We have Popularized Full-Disclosure by Exposing its Necessity
The Master Series software provides the absolute best in fast and accurate Holter reporting. ACSD software provides all data to the doctor for the correct diagnosis quickly and easily not, an automated algorithm.  We're not a doc-in-the-box type of company.
Reproducing and reporting Hi-Resolution ECG data is easy with the Master Series software package. Setting up the Holter device in the Master Software is quick and easy. Insert the memory card into the clip after setup and start recording. Upon patient return download the information straight into the Master series software, and the review process is just as quick and easy as the set up. At ACSD, we review every beat of every minute of every day on every patient.

ACSD Master 10 Holter Analysis Software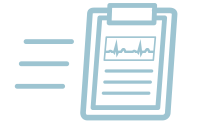 Quick and Easy Report Generation
Other monitoring devices require you to wait for days while an oversea company processes your patient's data. With the Master Series Software, generate your report under your control rapidly and in-house maximizing reimbursement.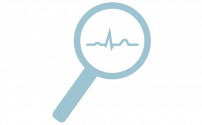 Quick and Easy Report Verification
The Master 10 Holter Analysis software can reduce your scan time by as much as 40%, when compared to other standard templating Holter software programs and allowing you the whole story with Full-Disclosure reporting.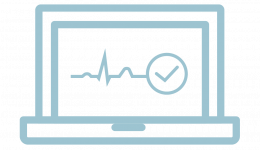 Don't wait for an oversea company to process your patient's data. With the Master Software, upload and read your patient's ECG data directly.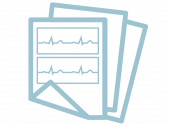 Full Disclosure is Necessary
The Master Series software detects arrhythmias within the full patient data record, allowing you to pinpoint area of concern, while still enabling you to view every beat in context.
ACS Diagnostics, Inc. Master 10 analysis software is created with the Holter Technician in mind. Most Holter software requires that you follow a proprietary format which often requires a high level of arrythmia skills just to generate a Holter report.
The Master 10 analysis software is designed in a "number" sequencing format, to make the learning curve as easy as possible. This software allows adjustments to either increase or decrease the amount of automation desired. Technicians with a wide range of skill are accommodated, enabling virtually anyone in the facility to generate a final Holter report. With the Full-Disclosure, ACSD gives you the ability to review the entire process.
ACS Diagnostics provides a quick and easy approach to getting to the correct diagnosis- we are not a "doc-in-the-box" company.
Short On Staff? We can Help!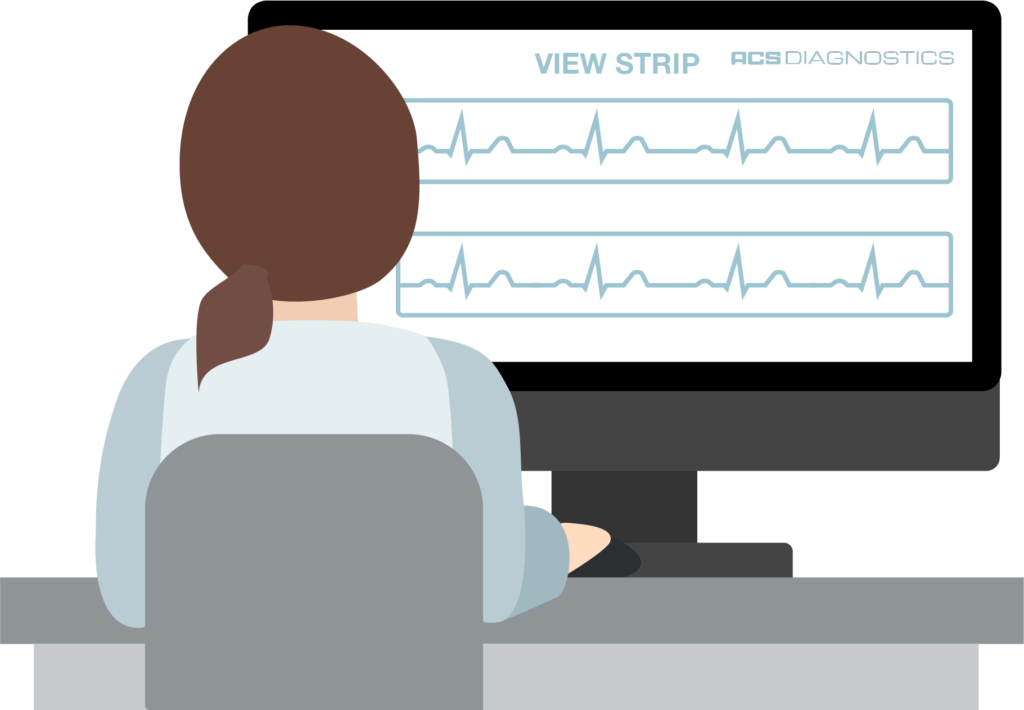 Allow ACSD to Review Every Beat for You
Overflow scanning, staffing concerns, time sensitivity, or looking to outsource your current Holter monitoring program? ACS Diagnostics has an IDTF service division to generate comprehensive Holter reports within a 24-hour or less time frame. You can clock us!
We are confident that you will find our certified cardiac technicians trustworthy and timely to deliver you a thorough diagnostic report you'd expect from ACSD. ACS Diagnostics works hard to ensure that the report provides all the data you need for a quick and easy diagnosis. Just to be sure, with each Holter report ACSD provides 24-hour Full Disclosure. 
Our seamless data transfer makes uploading and downloading Holter reports a snap. Access the complete final report anytime from anywhere. Our Instrument Management System TM (IMS) allows secure internet log-in to view or download reports from virtually any location. For a copy of our complete Policies and Procedures or more information about the service and how to obtain recorders at no start-up cost, contact an ACSD Representative, or email us with the link below.
Monday-Friday, Normal Hours of Operation
24-hours per day–365 days per year
Review Every Beat of Every Day
ACSD's Master 10 Holter System
The Master 10 (M10) complete Holter Monitoring system is brought to you exclusively by ACS Diagnostics, Inc. The M10 comes from a long line of trusted Holter instrumentation. Like other Master Series products, the M10 was built for clinical confidence. The M10 complete Holter Monitoring system can be used to verify cardiac arrhythmias, ischemia, and pathological ST-Segment changes.
For complex clinical studies, the M10 integrates a customizable reporting module. This feature enables comprehensive, user-defined reporting. More verifiable information provides for increased diagnostic confidence.
The all new M10 interface has an intuitive design for ease of use. This program is straight-forward for technicians of all skill levels and maintains ACSD's industry leading "First-Pass" Technology.
First-Pass Technology allows users to easily generate a Holter Report with results that are verifiable. The M10 also includes a USB download interface to quickly transfer data in less than one minute* …Holter scanning has never been this easy!
The ACSD Master 10 (M10) has an integrated communications utility for performing various networking tasks. Technicians now have the ability to hook-up and download data in one facility while scanning or printing from a separate location. The M10 is a sensible solution for multiple clinics or for facilities in need of several workstations.
Download the Latest Update to the Master Series Software
Note: This update will only work if you currently have the Master Series Software downloaded on your computer. Master 10 Software is only supported on Windows. Upon downloading, double click the file to run the installer. Follow the prompts, once installed open the Master 10 icon on your desktop.
This Master Series Software update provides:
Increased SD card download speed
Software is faster and more efficient
Time zone flexibility
Clinic to Clinic Study Transfers Supported
72 Hour Recording Option for Clip Gold
Updated Documentation for CORE and Clip Monitors