Unmatched Continuity of Care
We manufacture, produce and sell our own devices. From beginning to end, ACS Diagnostics is in charge of our own products. If you need assistance, we won't put you in touch with another company. Our devices are manufactured and sold in house. We will help you with any problem you might encounter.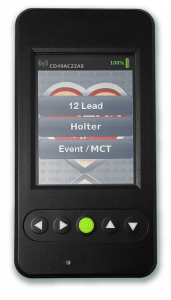 The CORE 12 Monitor is a 4-in-1 Telemedicine device. Not only can you perform virtually any ECG test with the CORE 12, but your patient can be monitored with near-real-time ECG. The CORE 12 has built in cellular capability, transmitting ECG directly to a lab. Our device eliminates the need for a gateway device, and enables your patient to continue their life.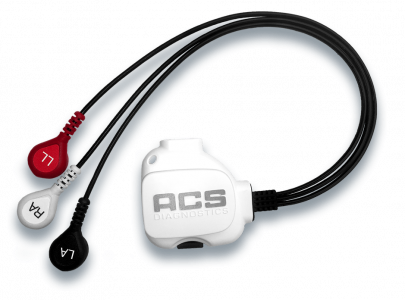 The CORE Clip is the smallest, reusable Holter Monitor on the market. With this small device, ACS Diagnostics puts the control back in the hands of the doctor. We want to ensure that the doctor can oversee every side of care for their patient, in addition to being the sole recipient of the CPT Billing Code benefits. 
The ACS Diagnostics Lab provides near-real-time monitoring of every second, every minute of every day. ECG is received from the CORE 12 Monitor, and the lab staff issues reports ordered by doctors. Not only do we provide accurate ECG, but we also offer full disclosure. We know that you, the physician, are the best decision maker when it comes to your patient's health. ACS Diagnostics ensures that decisions are kept in your hands.
As of 2020, ACS Diagnostics has begun our at-home services, allowing the doctor to order a test for a patient remotely. The process is simple: the doctor logs into the lab portal, orders a test, and ACS Diagnostics sends the device to the patient. Our staff aids in patient hook-up, receives near-real-time ECG and when the test is complete, the patient sends the device back to ACS Diagnostics. We post the results in our lab, and you, the physician, only have to click a button! Regardless of even a pandemic, we are eager to ensure that you can deliver the quality of care you seek to provide.
Our management and a good portion of our reps have worked in the Cardiac Device Monitoring industry for years, with collectively more than 100 years of experience. We are committed to giving you the same level of service that we would want for our family members. The people at ACS Diagnostics are committed to you, and have built relationships that have lasted more than 20 years. Our products reflect the same level of care that our people do; we build quality products for those who care.
Certifications and Approvals:
ISO 13485 Certified and FDA 510(k) Approved