ACS Diagnostics Laboratory
The ACS Diagnostics Laboratory Provides Live Monitoring of Every Second, Every Minute of Every Day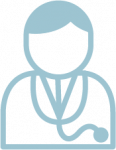 Our LAB technicians are certified professionals, monitoring every beat that is transmitted LIVE.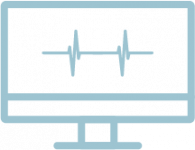 Order a device directly through the ACSD4U.com laboratory and authorize a test.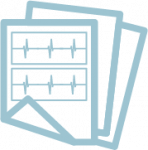 ACS Diagnostics offers full-disclosure of every beat of every day for every enrolled patient.
Start Using Our Lab Today
(949) 900-6643
Get in touch with us to start reaping the benefits of our laboratory! 
Partnering with Research Labs
Why CROs Choose ACS Diagnostics for Their Cardiac Research
ACS Diagnostics is unique within the cardiac industry. We engineer our own devices, we engineer our own laboratory technology, we produce our own reports. Whether you want assistance in protocol, information regarding your device, how your data is collected–ACS Diagnostics has many capabilities.
Allow us to help with the following services:
Product Research Selection and Development
Software Research and Development
Protocol assistance
Inclusion/Exclusion advice for real world enrollment solutions
Clinical Monitoring, End points, safety evaluations
Pharmaceutical outcomes analysis
Physician Enrollment Services
Preparation of Clinical Study Reports
Investigator Brochures
Website development / content management
Social media management
Recruitment strategies that work
Medical Monitoring and Safety reporting
Site selection advising and training