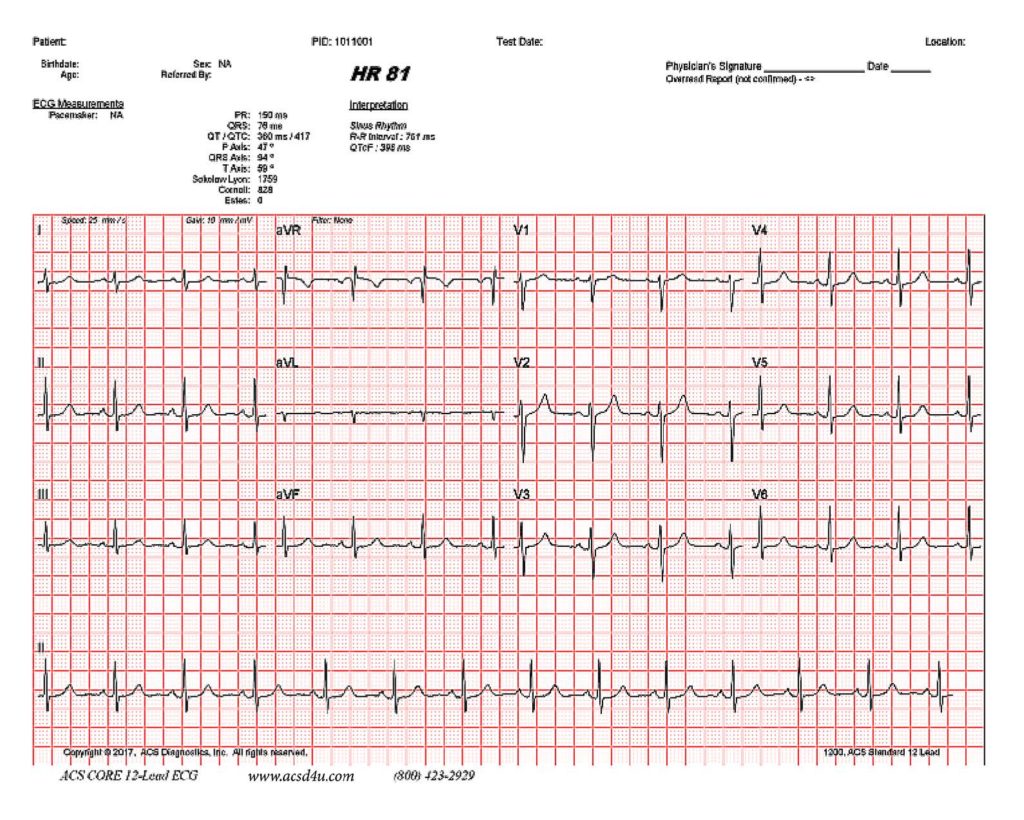 QT Prolongation Monitoring for COVID-19 Patients Now Available
The patented CORE12 device has FDA 510(k) clearance for use with patients requiring measurement, analysis, and reporting of QT Interval. It will help physicians monitor any Covid-19 related medications administered in real time using our integrated cell phone technology. The CORE12 is unique, as it is the only patented 12 lead monitor that can also do up to 30 days of ambulatory real time telemetry. Because of this technology, ACS Diagnostics has the ability to do a standard 12 lead interpretive ECG print out of any portion of any day.
For more information about the Covid-19 monitoring program contact us at [email protected]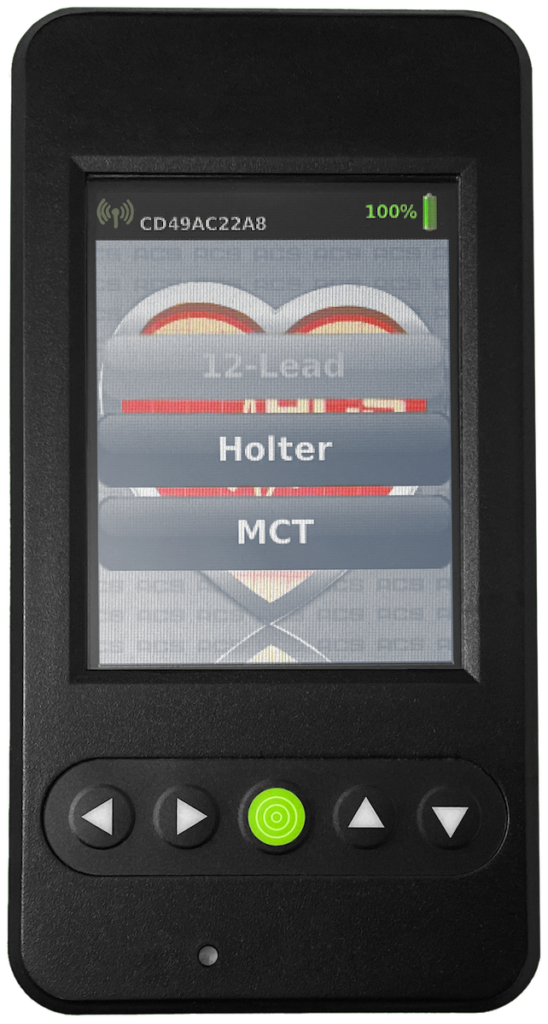 The only patented out patient Clinical Cellphone.
12-Lead
A true 12-Lead report currently being utilized with multiple clinical indications.
Code: 93000
Holter
24 Hour up to 30 days, multiple clinical indications
Code: 93224, 0295T
MCT
Up to 30 days, multiple clinical indications
Code: 93228, 93229