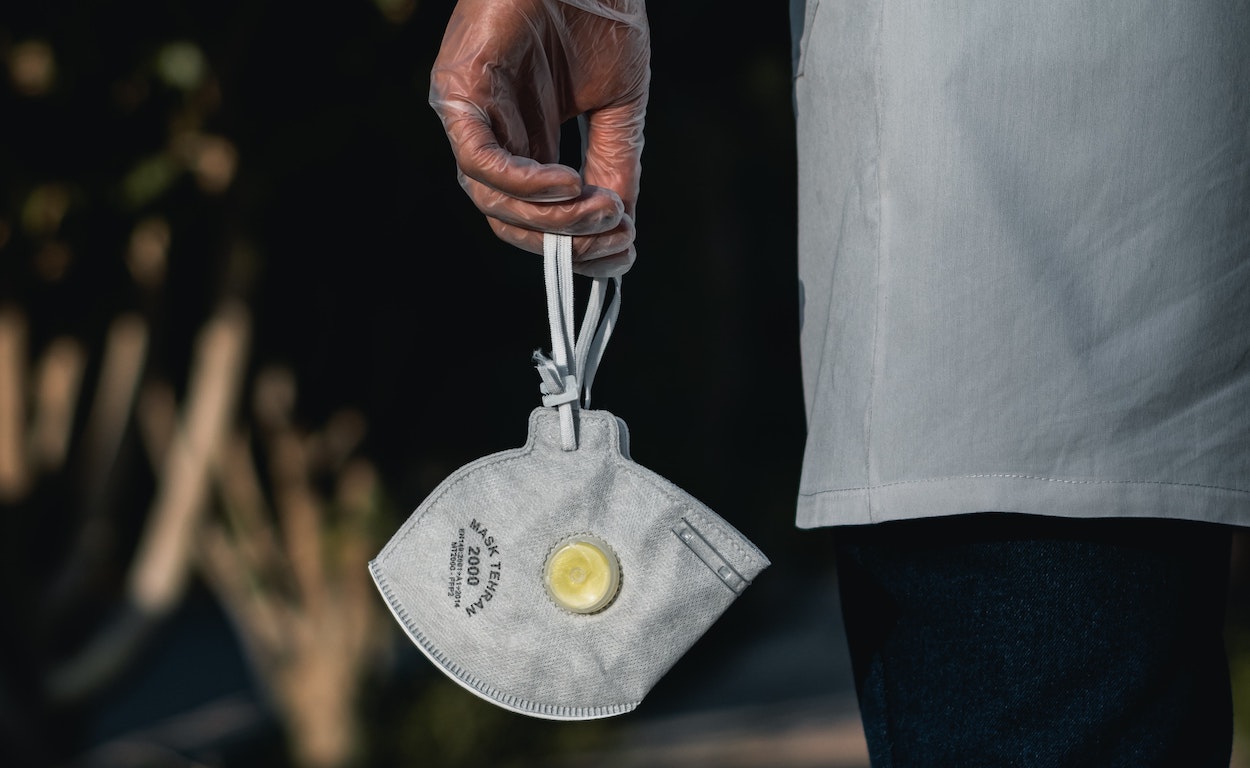 Business of cardiology 'severely disrupted' by COVID-19 pandemic
The COVID-19 pandemic has disrupted our current way of life. This is comparable in magnitude perhaps only to transformations that followed the Great Plague of the Middle Ages and the Spanish influenza pandemic of 1918-1920.
The pandemic may well be one of the seminal events of the 21st century, prompting wide-ranging and long-lasting changes in the economy, public health policy and health care delivery.
The business of medicine and cardiology has been severely disrupted by the COVID-19 pandemic. Just as the rest of society adjusts to the economic and human ramifications of this crisis, we cardiologists will also change our practice operations to accommodate the new environment.
The pandemic has forced society and the medical community to acknowledge the many inefficiencies and inequities in our current systems of health care delivery. This is not only as directly related to caring for patients infected with SARS-CoV-2. We have made the fundamental, systemic changes needed to deliver effective, high-value care to all of our patients, finally honoring our society's promise of health care as a basic human right.
Changes in Practice
As treatments, vaccines and other measures to control COVID-19 eventually take effect, our practice patterns will unlikely return to pre-COVID-19 status. It is in our best "business" interest as well as our obligation to society as professionals to recognize potential advantages some of the changes COVID-19 have forced on us, helping develop better systems of care for all eventualities. We can hope that the challenge of COVID-19 will lead to long-lasting improvements in our systems of health care, reducing waste, eliminating needless regulatory and administrative burden. We need to correct the poorer health outcomes in economically disadvantaged sectors of our society and root out all vestiges of racism and discrimination in health care based on sex, sexual orientation or race/ethnicity.
Nearly one-third of cardiologists now in clinical practice are older than 60 years. Most trained in invasive and general cardiology in the 1970s and 1980s. They are accustomed to deriving much of their income as independent practitioners through fee-for-service Medicare. Who will replace these older cardiologists as they retire? Declining rates for utilization of both surgical interventions and PCI have accelerated since the pandemic started. Whereas the need for comprehensive out-of-hospital chronic management of hyperlipidemia, hypertension, diabetes, HF and stable CHD continues to increase.
How will we accommodate these changing needs? There is little momentum to train larger numbers of cardiologists to enter private practice, particularly in smaller communities. Although advances in intervention, electrophysiology, imaging and other areas of specialization continue to excite cardiology fellows, the number of cardiology trainees is static. There will likely be a shortage of cardiologists available to personally manage individual outpatients with these chronic diseases. The time may have forced on us the need to address alternative organizational structures for care delivery.
Use of Telehealth
COVID-19 forced us to expand our use of Telehealth. Despite many challenges and shortcomings, this expansion will likely persist post-pandemic. The technology for remote patient interactions continues to improve. Also improving is the transportability of medical data, development of devices for remote monitoring, and machine learning algorithms. We have expanded involvement of non-cardiologist medical personnel and of patients themselves in managing ongoing medical conditions outside the hospital.
We sorely miss our in-person visits, using our physical examination and communication skills to create intimate patient-doctor relationships. However we also recognize that face-to-face interaction with a cardiologist, although important, is but a limited part of the entire process of heart care and prevention in the post-COVID-19 era. Telehealth and team-based care should properly supplement, not replace, in-person visits to a patient's cardiologist. In-person, one-on-one office visits with a team-leading cardiologist in the future may be reserved for high-level determination of diagnosis and therapeutic strategy, rather than routine follow-up. As the technology for remote patient care improves, financial incentives are needed to encourage use of team-based telehealth. This includes reducing coding burden and moving toward fixed, per-patient payments rather than a fee-for-service approach.
Compensation, Financial Issues
Health care financing systems, cardiology practice patterns and formulae for individual cardiologists' compensation continue to evolve to facilitate these kinds of team-based care relationships. Seventy percent of U.S. cardiologists are now employees rather than independent practitioners. Cardiology groups, usually closely affiliated or employed by hospitals, commonly employ as many as 50 cardiologists. This comes with advantages of extensive infrastructural and financial support for management, contracting and participation in alternate payment models, but at the cost of high "overhead" costs and loss of professional autonomy.
Hospital systems themselves are also consolidating. It is not unusual for these conglomerates to employ several thousand physicians. Entrepreneurs, large retail pharmacy chains and insurance companies are also entering the market for direct patient care, independent from hospitals and doctors' offices. We cardiologists should be prepared for a shift in the delivery of outpatient medical care. The shift may mimic in some sense what has already happened to retail stores, shopping malls and restaurants in the COVID-19 era.
CMS Proposed Changes
The health care system is shifting away from costly hospitals and beyond traditional physician offices to meet demands for delivery of more efficient, convenient and economical services. This is to reach some 100 million patients with chronic disease, who are responsible for three-quarters of all spending for health care. CMS continues a trend to increase payment for evaluation and management services while reducing pay for procedures.
Proposed changes were recently released reducing payment for surgical and interventional cardiac professional fees by 9% to 14%. At the same time, these changes increased payments for evaluation and management services by primary care physicians and cardiologists by up to 14%. CMS mandated use of decision support using appropriate use criteria for ordering advanced imaging procedures in 2014. However, implementation has been slow. Physician enthusiasm for increasing complexity of the ordering process and evidence of improved patient outcomes has been scant. CMS again delayed full implementation until at least 2021. Alternate payment models for cardiac imaging rather than fee-for-service payments have long been considered an alternative.
Pressure for Reform
Reform in our payment system for health care has long been in the works. It has been accelerated in this election year by the COVID-19 pandemic, the associated unemployment crisis, the Black Lives Matter movement, global warming and the general atmosphere of political divisiveness. The pressure for reform is great. The COVID-19 pandemic has exposed many flaws in the U.S. system for health care. Our response to the pandemic has also revealed a core strength: the dedication and commitment of our physician-led team of health care professionals. Change is in the air. Our health care team should lead the charge.

L. Samuel Wann
Reference:
Article Originally posted on Healio.com
CMS. 2021 physician fee schedule proposed rule with comment period.
www.cms.gov/Medicare/Medicare-Fee-for-Service-Payment/PhysicianFeeSched.
Accessed Sept. 8, 2020.
For More Information:
L. Samuel Wann, MD, MACC, FESC, is a cardiovascular specialist at Ascension Healthcare Milwaukee. Wann is also Section Editor of the Practice Management and Quality Care section of the Cardiology Today Editorial Board. He can be reached at 2350 N. Lake Drive, Suite 400, Milwaukee, WI 53211; email: [email protected].